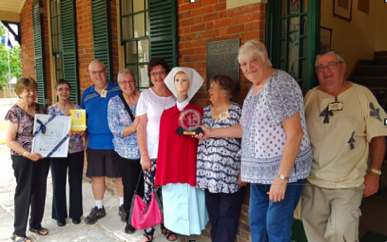 Australia Day 2018
City of Parramatta Awards
Volunteers of the Year
2018
Brislington Medical & Nursing Museum
"Since 1983, the volunteers collectively have dedicated in excess of 3,400 hours toward the extensive collection which showcases an important part of the City's history."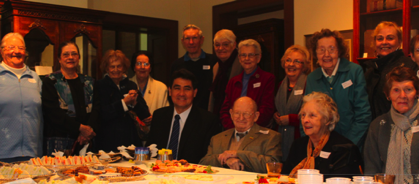 30th Anniversary of the Museum (July 2012) – a large gathering of medical and government dignitaries, former nursing and medical staff and volunteers celebrated the museum's continuing success.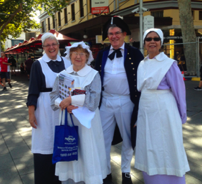 Heritage Festival 2016 – volunteers dressed for the occasion in Parramatta Mall.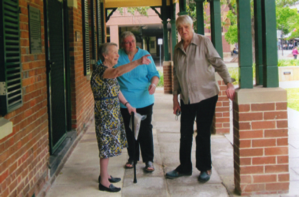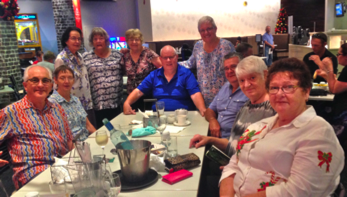 Brislington Volunteers - Christmas Lunch 2017
Dr Macarthur-Brown's Visit – a descendant of the Brown family was eager to revive memories of her family residing at Brislington.
Some of our Visitors' Comments.
*"The sharing of your vast knowledge is invaluable in helping us appreciate the conditions and experiences of the Sisters of Mercy" Anne, Parramatta Sisters of Mercy, group visit.
*"A lovely space, and informative" G.G Parramatta, NSW
*"Excellent tour , very interesting" K.G. Beacon. NSW
*"Wonderful presentation. Thanks." P.G. Sacramento, California, USA.
*" Great - lots of memories." J.J. Sydney,NSW.
*" Wow this is terrific - a great journey down the years." M.B. West Ryde, NSW
*"Don't lose it -very valuable piece of history." D.K. Seven Hills. NSW
*" Your museum is extraordinary and reflects a form of history that is often forgotten." Betty, Wollondilly Heritage Centre and Museum, NSW.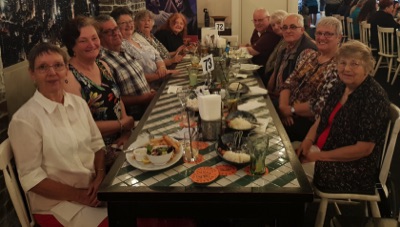 Brislington Volunteers - Christmas Lunch 2019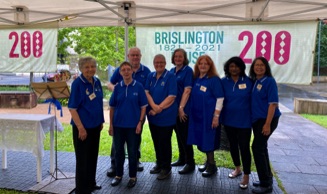 April 2022 - Brislington House celebrated the 200th anniversary of the construction of the house.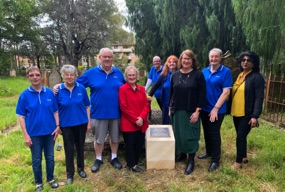 September 2022 - A plaque was unveiled at John Hodges Grave, St Patricks Cemetery - the man who built Brislington